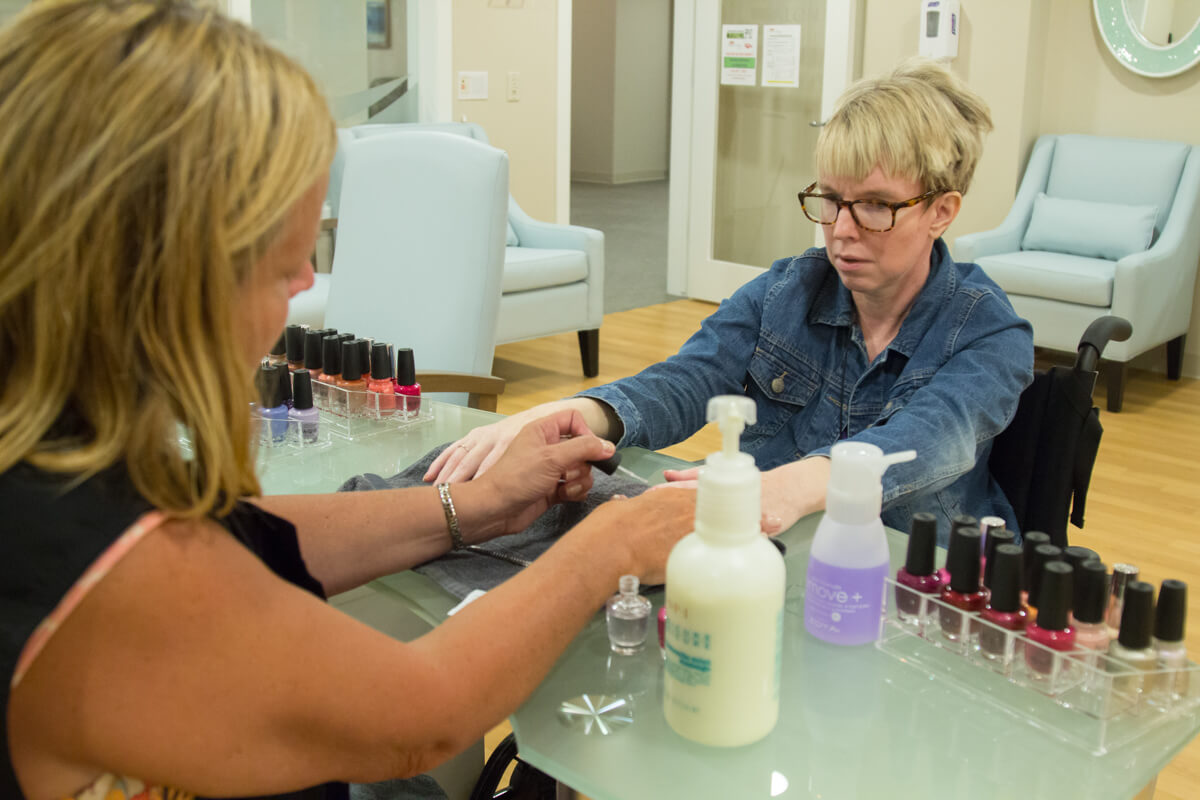 Origin memory care communities meet the needs of individuals living with memory impairment, such as Alzheimer's disease and other forms of dementia. Our active living communities offer a secure environment designed to engage and care for people living with memory impairments.
Similar to assisted living, Origin memory care communities offer resort-style amenities and services, and assistance with the activities of daily living, but they also provide added benefits specifically for those with Alzheimer's and dementia—including around-the-clock care, specially-trained staff, and activities designed for cognitive engagement.
Our memory care communities have enhanced safety and security features to ensure that community members are safe and thriving in an environment designed to accept, support, and stimulate.
What Is the Difference Between Alzheimer's And Dementia?
Alzheimer's and dementia are similar, but not the same disease. While most people use these terms interchangeably, it can cause confusion. Dementia is an umbrella term for a group of symptoms revolving around impaired reasoning and memory. On the other hand, Alzheimer's is a specific form of dementia and is the cause of 50-70% of all dementia cases. Alzheimer's is a degenerative disease and cannot be reversed, while dementia, in some cases, can be treated.
Resources on Independent Living
Finding the Right Dementia Care Community in Canada
Alzheimer Society Canada reports that "564,000 Canadians are currently living with dementia, [and] 25,000 new cases of dementia are diagnosed every year." This equates to 1.1 million Canadians directly or indirectly affected by Alzheimer's disease or another form of dementia.
Services Origin Offers Memory Care Community Members
Origin memory care communities are designed to offer resort-style amenities and services with the added benefits of around the clock care by trained staff.
Interacting with a Friend in Memory Care