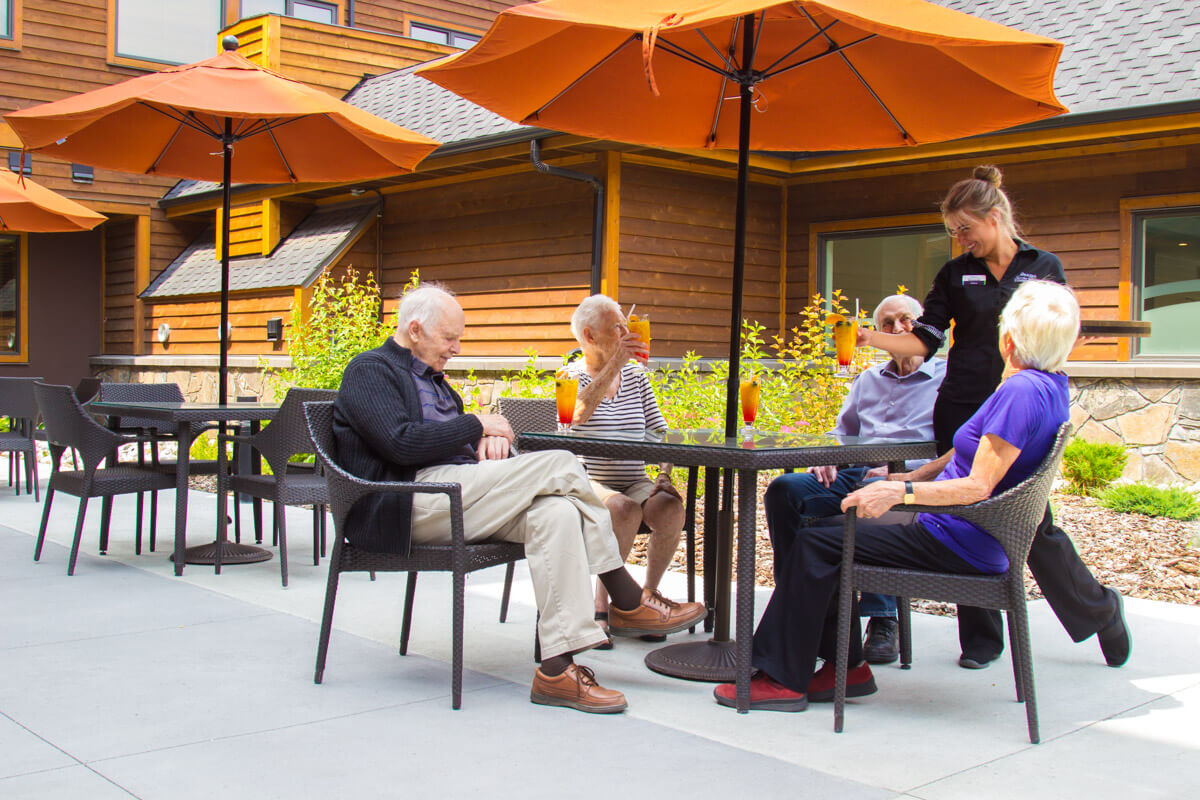 Respite care is temporary, short-term care provided when family caregivers cannot care for a loved one. This type of care can be used in case of an emergency, but is primarily used as a support system for family caregivers.
Caring for a loved one is a rewarding, but difficult job – leaving little time for personal time. Many family caregivers experience something called caregiver burnout, and need time away from their responsibilities – whether it's for work, vacation, or just a time to themselves. Respite care can help caregivers take a break while providing them the peace of mind that their loved one is being taken care of by trained professionals.
Respite care is also an excellent opportunity for older adults to see what life is like at Origin Active Lifestyle Communities. Guests can enjoy the amenities and services that we have to offer and test the waters of our active retirement communities!
Respite care guests receive the same care and amenities as community members, including meals, social events and classes, and a private suite for the duration of their stay. Please inquire at your local Origin community whether respite care is available as this service may be temporarily unavailable if the community is full or has a waiting list.
Respite Care Stays Include
Overnight Stay in a Studio Suite
Assistance with Activities of Daily Living
Personal Care Services
Full Breakfast, Lunch and Dinner
Afternoon Tea
Access to the Community's Amenities
Participation in All Planned Programs
Resources on Independent Living
4 Tips for Managing Caregiver Burnout
With an estimated 8 million Canadians providing informal care to a family member or friend, understanding healthy habits is extremely important.
What to Look for When Touring an Active, Senior Living Community
Before visiting an active, senior living community, it is important to do your research and plan what to look out for during your tour.
Understanding & Combating Social Isolation
"The National Seniors Council of Canada defines social isolation as a low quantity and quality of contact with others. A situation of social isolation involves few social contacts and few social roles, as well as the absence of mutually rewarding relationships."